The Affordable
Evening Desert Safari
  & Buffet Dinner offers a variety of activities to test your imaginations, like camel rides, quad bike rides, and sand boarding. You may also enjoy the beautiful sunset sceneries and photos here, which is why you can discover intriguing and enjoyable activities here.
About Affordable Evening Desert Safari & Buffet Dinner:
Dubai is home for vacationer's places, and most usually desert safari Dubai has turned into the most celebrated visitors place.
Appreciate Affordable Desert Safari Deal With Quad Biking:
Desert Safari Dubai and Quad Bike is ideal for friends and family from back home. The nighttime desert safari managed by Quad Bike is recommended, regardless of the amount of money being spent on the venture. The Dubai desert safari departs late in the evening in or around the Dubai deserts.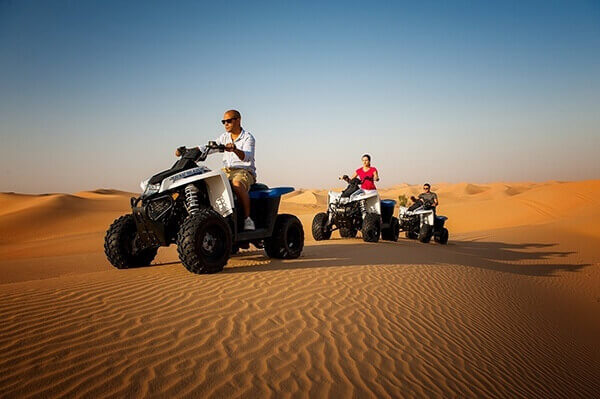 Appreciate Camel Ride In Evening Desert Safari:
If you want a unique and authentic experience of a desert safari. Then take advantage of our nighttime desert safari managed camel ride. Our deserts adventure package includes all you need to pursue your ambitions. Visitors can enjoy a modest desert safari while admiring the view over magnificent sand hills.
Our Red Dunes Desert Safari With Affordable Buffet Dinner:
Enjoy a buffet dinner with our affordable desert safari deal. You'll enjoy the BBQ dinner with a lively twist and add to the memories. Whenever you come across our serious offers, you will want to come back again and again.
For Booking
Whatsapp: +971 509912456