Desert Safari Deals
We have the best desert safari Dubai deals around the whole city, in the years 2018 we have regular schedule arrangement of the day for desert safari, dhow journey supper, Dubai city visit, Abu dhabi city visit, Ferrari world, Musandam visit, Hatta visit and so forth. You can enjoy VIP desert safari, camel ride desert safari, night desert safari and much more with desert safari deals.
Desert Safari Dubai, Bus Pickup – 55 AED
Experience the heat of the desert and appreciate a best desert safari Dubai with us, You will be gotten from our safari pickup shows and taken exciting desert safari.we are serving best Evening Desert Safari In Dubai. Top Rated Tours, 20 Minutes of Dune Basing. Camel Riding, Sand Boarding. 4 Live shows and much more to explore the Arabian culture.
VIP Desert Safari, Home Pickup 4×4 Car 100 AED
VIP Desert Safari Tour is a standout amongst the most well known and the excellent scenes of Dubai, United Arab Emirates. VIP Desert Safari Dubai is an absolute necessity for each tourist who visits Dubai and different urban communities of the Emirates. you can enjoy exclusive VIP Desert Safari, Golden Dunes Safari, 30 Minutes of Dune Bashing, Quad Biking (optional), Buffet Dinner, Photography on sandy hill with us and much more exciting.
Desert Safari With Quad Bike 100 AED
One of the amazing things that you can't miss in Dubai will be desert safari Dubai with Quad bicycle ride. Buffet Dinner Pick Drop From Meeting Point. 30 Minutes of Dune Bashing. 30 Minutes of Quad Biking.No need to worry about that how to ride a quad bike, our instructors will completely guide you. you can also enjoy camel ride with us.
Camel Safari Ride 150 AED
whenever you come to Dubai don't miss camel ride as camel ride Desert Safari In Dubai take a step back into the ancient heritage and discover the historical Dubai.If you have no experience to ride camel our instructors will give you complete guide. you will definitely enjoy and come again and again. Enjoy incredible camel ride safari with us.
you can take desert safari deals or any other tour deal by contact us any time by call or whatsapp +971 509912456
VIP desert safari description
Enjoy the VIP desert safari deals with desert safari deals in a private car. Your tour starts from pickup point, enjoy dune bashing, camel ride, evening desert safari and desert night with camping.
Sand boarding in the desert 
Sand boarding is a unique experience of the desert. sand boarding is simply a sand based activity. Sliding with a wooden board on sand is adventurous activity in the desert safari.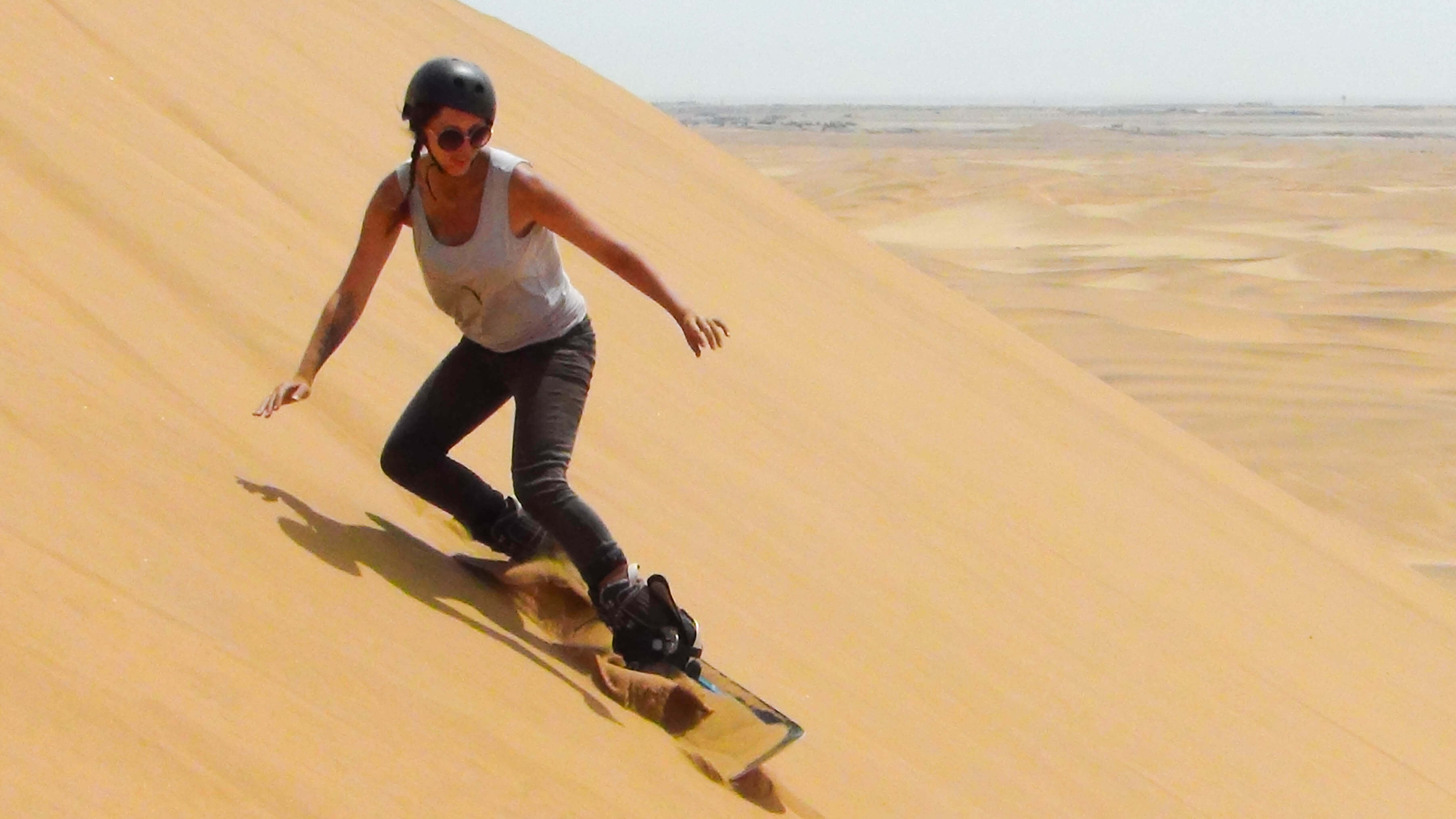 Outdoor activities in desert safari
In desert safari you not only enjoy the desert safari camping and morning wibes but also you enjoy the out scenes like photography while the time sunset and sun rise. whenever you come to visit desert safari don't forget to keep your beauty cam with you.
Enjoy the adventurous overnight desert
 Deserts of Dubai are incredibly famous' abandons that have extraordinary fascination of guests. In desert safari night you will enjoy the belly dance as well as henna paintings on hands (this is specially attractive for females).Moreover, you will enjoy the night camps that give you the adventurous experience of Dubai. Feel a different world of creative energy makes a visit of Desert Safari justified, despite all the trouble.
Enjoy belly dancing in the desert
There is a typical Arabian desert culture and that is none of another thing, it is belly dance. Dubai belly dancers are famous in all over the world. Enjoy a night at desert safari Dubai night and make your memories. For the cheap desert safari Dubai  http://www.deserttoursdubai.com/
Like the name indicates, sand boarding is similar to snow-boarding with sand replacing the snow. This leisure activity takes vicinity on sand dunes rather than snow-covered mountains but offers the same unforgettable thrill you get from snow-boarding.
.